Pujadó Soler

Architecture and building
Pujadó Soler is the Architecture and Building firm in Barcelona headed by Sergi Pujadó.
We manage all types of projects and works, verifying the design, the work and the security of your investment.
We specialize in new construction, integral reforms and management of building permits.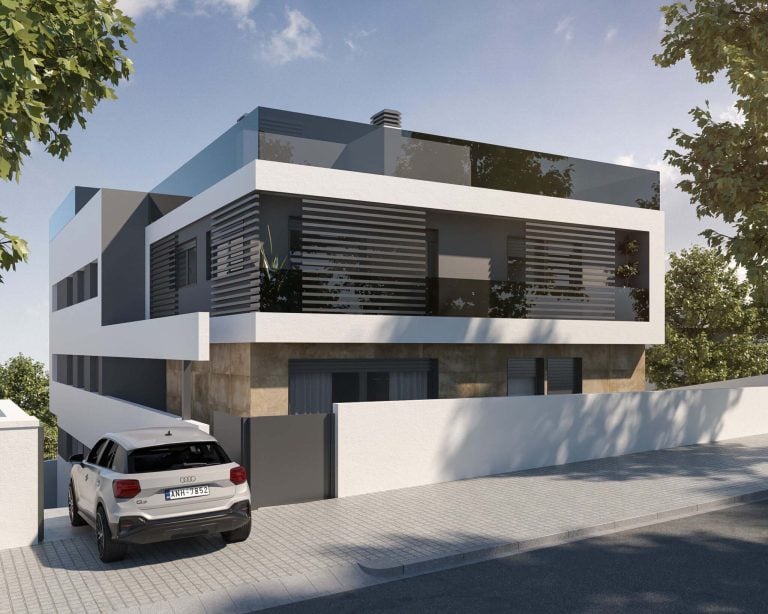 We combine the skills of expert architects in Barcelona together with the collaboration of other professionals to give life to innovative buildings, fusing functionality, sustainability, technology and creativity.
Therefore, if you are looking for a design architecture with the possibility of an integral management, we are your ideal choice. This is because we are enthusiastic about taking on exciting and challenging projects. In addition, they should reflect exceptional architectural quality and design.
Trust us, we have extensive experience in license procedures in Barcelona. And we are ready to materialize and shape your next architectural masterpiece.
At Pujadó Soler, we have experience in building. For this reason, we are highly skilled, and we pride ourselves on our strong collaboration with engineers and other industry professionals. This union allows us to provide you with exceptional advice and support at all stages of your project, thus guaranteeing its success.
Our range of services includes from planning and design to construction and maintenance of buildings and structures, which allows us to adapt to your needs and offer you integral solutions in each phase of the process. Therefore, we understand that each project is unique, so we strive to provide efficient and personalized services to achieve your goals.
If you are interested in learning more about our services, or if you have any questions or doubts, please do not hesitate to contact us. Therefore, we will be happy to provide you with all the information and support you need to bring your ideas to reality.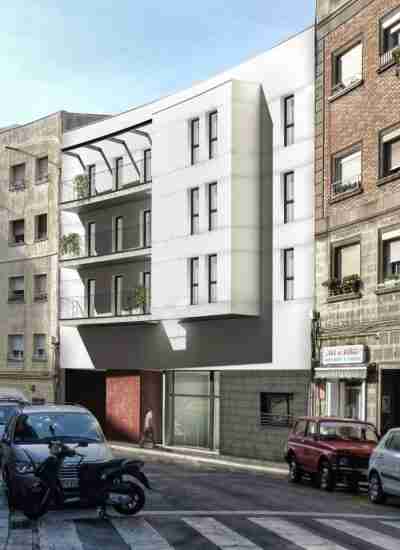 Sergi Pujadó founded the architecture and building studio. Initially, he started as a freelance professional carrying out construction management as a quantity surveyor. But at the same time, I was studying architecture. And once he finished his studies in architecture, he created his current studio.
Passionate about architecture, Sergi Pujadó has left his mark in the field of integrated project management and building works in Barcelona. And with a dynamic and versatile approach, he tackles a role as an architect and quantity surveyor, winning projects and achievements. And with architectural awards, he creates design architecture, where he helps to make the architectural world better.
As an experienced professional in the realization of works in Barcelona, he has the necessary experience for the management of projects and works. For all this, Sergi Pujadó has met many collaborators in the world of construction and building. So much so that in recent years we have built more than 200 homes.
At the same time, Sergi Pujadó has acquired a deep experience in the field of hotel projects and residential buildings. For this reason, at Pujadó Soler we have an exclusive section on our website focused on expert advice on real estate development investments.
Pujadó Soler is both an architectural and a construction firm. We are qualified and experienced in the fields of architecture, building and construction management. We have the collaboration of numerous technicians and other professionals with whom we work in a coordinated manner. For all this, we make sure to plan and coordinate your project successfully.
In addition, we offer a wide range of architectural and building services, from design to construction management and building construction management. So much so that we are confident that we can carry out any project.
In our case, we are members of both the Colegio de Arquitectos de Catalunya and the Colegio de Aparejadores de Barcelona. Find us in the respective directories!
So contact us, even if you just have a simple question. Because Pujadó Soler is willing to help you and answer any questions you may have. In addition, although we work in all locations, we specialize in the following areas architects in Barcelonaand we can help you in any aspect.
PRO Works
We perform an optional service, during the work, where Pujadó Soler can carry out a very exhaustive monitoring of the work. In addition, it provides a unique control, in terms of changes, minutes, follow-up reports, etc.
Change control
The changes in a work are often due to the lack of concreteness of the project. At Pujadó Soler, we establish a change control service that will generate a unique follow-up and control. Even from the beginning of the project, auditing each phase. And until the end of the work. However, this service is optional.
Budget
The economic control of a project is the key to the final success of the building. Therefore, the additional budget control service is one of the best investments. For example, with this service, we audit the measurements and possible budget modifications of the project and the work. This service is additional.
Planning
One of the main benefits of a project is its time tracking. This planning must be realistic, consistent and organized. In a construction site, the deviation in planning will increase all indirect costs of the work, therefore the importance of this service is key to the success of all parties involved.
Formalities
In the field of construction, administrative procedures are the basis for the start and completion of the work. All in order to comply with the timing of the deadlines. The additional service of management of administrative procedures includes legal advice from collaborators knowledgeable in civil and administrative law.